Izzy Metz and Annie Jorgensen Celebrated National Cereal Day with Fruity Pebbles launch event at Black Tap
Izzy Metz and Annie Jorgensen Celebrated National Cereal Day,  Cereal pop with Fruity Pebbles launch event at Black Tap
Last night at Black Tap Herald Square in NYC, Cereal Pop celebrated the launch of their new flavors timed to National Cereal Day.
Cereal Pop with FRUITY PEBBLES® cereal
Cereal Pop made with COCOA PEBBLES® cereal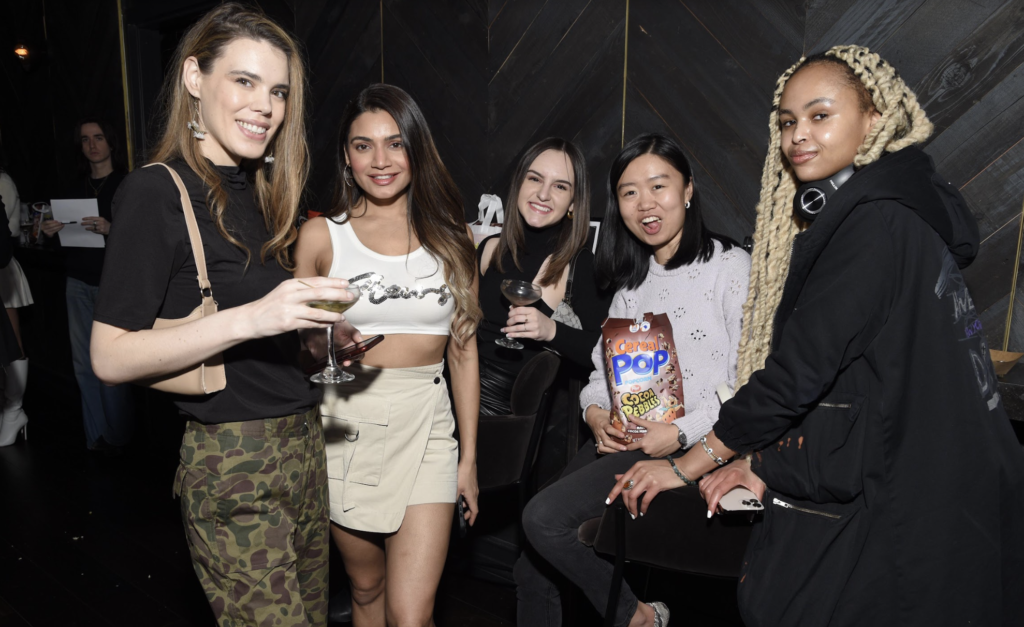 Foodies, influencers and fans of the innovative popcorn brand came out to enjoy delicious custom CrazyShakes™ featuring the two new popcorn flavors from SNAX-Sational Brands.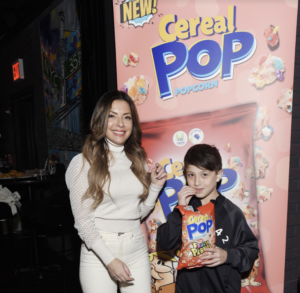 Guests such as Izzy Metz and Annie Jorgensen indulged in the Cereal Pop Chocolate and Bam Bam CrazyShakes™;  milkshakes covered in cereal pop made with FRUITY PEBBLES® and COCOA PEBBLES®. DJ REIGN spun pop hits and kept the party going. Cereal pop joins candy pop and cookie pop as the newest flavor addition to the premiere popcorn brand sold at Walmart and Sam's Club nationwide.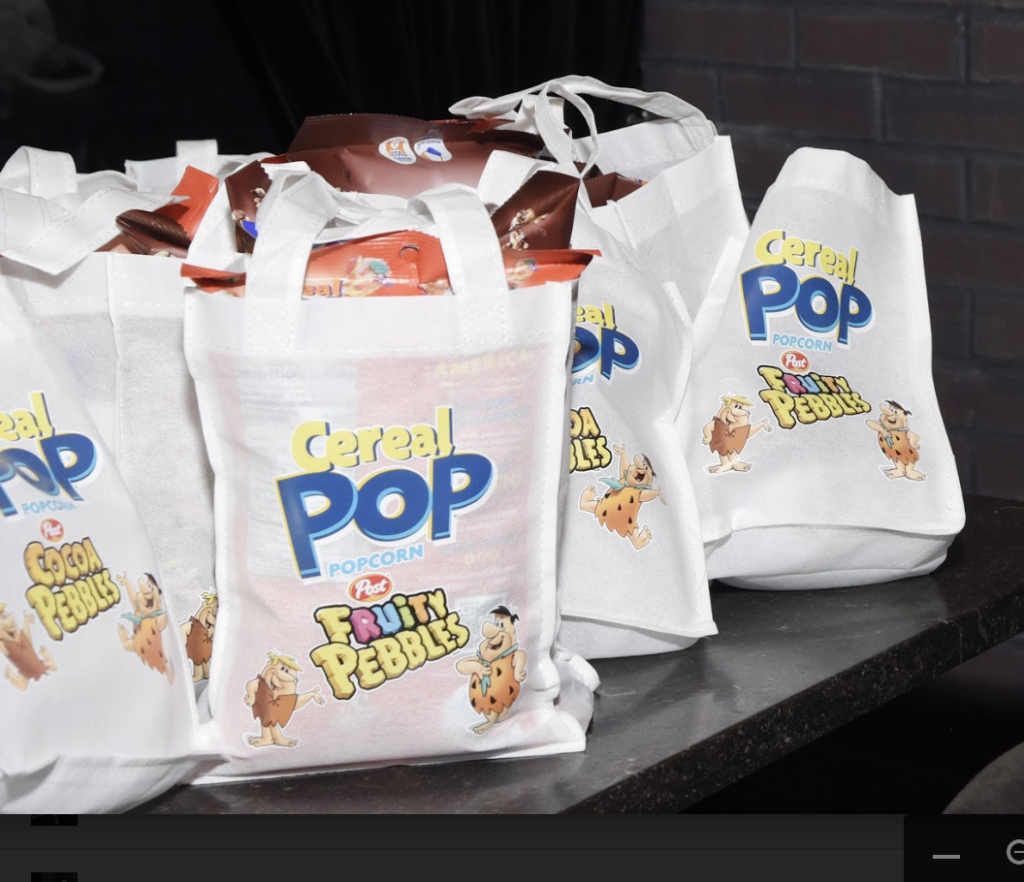 Custom Cereal Pop Milkshakes on the menu:
Cereal Pop Chocolate CrazyShake™
      1. A milkshake with Chocolate Shake base and Chocolate frosted rim covered in Cereal Pop COCOA PEBBLES®, topped with two chocolate brownies with whipped cream, COCOA PEBBLES® & delicious chocolate drizzle .
Cereal Pop Bam Bam CrazyShake™
      2. Vanilla & Fruity Pebbles Shake base with Vanilla frosted rim covered with Cereal Pop FRUITY PEBBLES®, FRUITY PEBBLES® cereal rice krispy treat & strawberry pop tart & Laffy taffy. Topped with whipped cream, FRUITY PEBBLES®  & a cherry on top.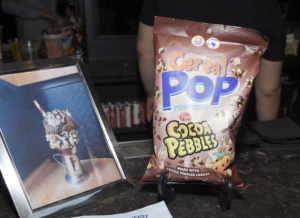 ---